IObit Malware Fighter
10.4.0.1104
Gear up!
It's time to talk about another cog in IObit's finely tuned computer management machine. If you have no clue of what I'm referring then you should probably also check out Start Menu 8 and IObit Uninstaller. If you think IObit is to your liking, then you will be happy to know that Advanced System Care brings them all into one package. Since you're still reading this, let's jump to what concerns this software product.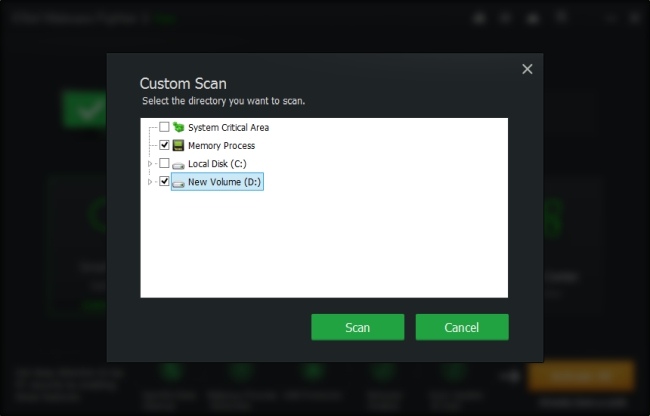 Fight!
IObit Malware Fighter is designed to detect all manner of worms, trojans, spyware and other insects that might have nested in your operating system. It also holds an eye over your internet browser and applies some modifications in order to keep infections at bay.
Malware Fighter can perform intelligent scans which target vulnerable areas, Full scans which target everything and Custom scans that are user defined. Unfortunately custom does not mean scheduled, so you will need to remember to scan once in a while.
Browser Protection overrides any third party attempt at modifying your homepage or default search engine. It clears pesky toolbars that you have unknowingly allowed in and protects you from contacting malicious software by your reckless surfing habits.
Security guard is a reactive toolbox that scans known files, checks for infection at startup and monitors your browser for any unwanted changes. It also applies a series of hotfixes to your system settings (these can be turned off or on by selecting details on Security Reinforce).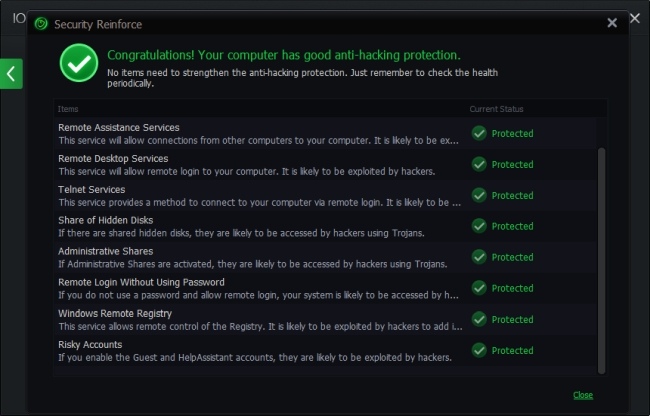 Features:
Custom malware scans
Browser and surfing protection
Live protection
Modifies system settings
Pros:
Cons:
No scheduled scans
Treats you like a child
Conclusion
Scanning your computer for infections is never a bad idea. IObit Malware Fighter has a good detection rate and doesn't use a lot of resources. Besides, if you think you're not totally aware of what dangers might be lurking on the internet, then you'd better have browser protection on.
RELATED PROGRAMS
Our Recommendations
---
---
---
---